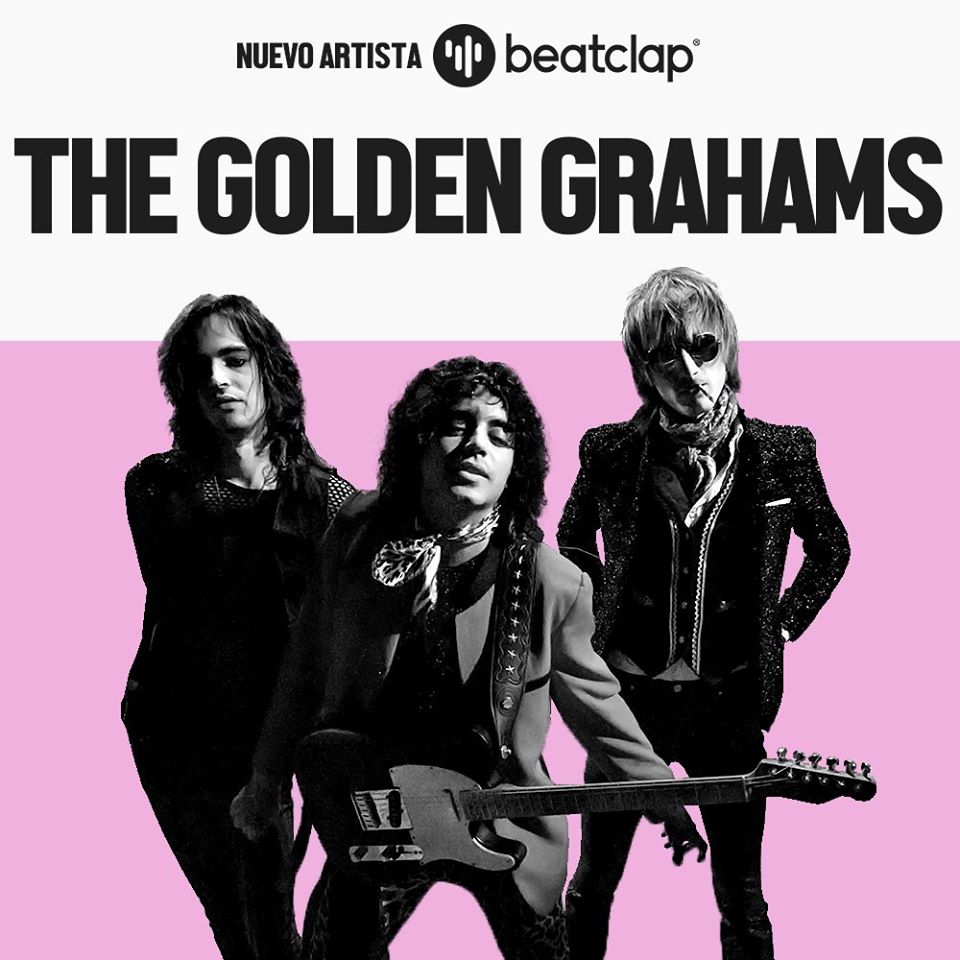 THE GOLDEN GRAHAMS
Beatclap se complace en anunciar que The Golden Grahams se unen a nuestro equipo para expandir su música por todo el mundo.
The Golden Grahams es un grupo de rock 'n' roll con un estilo muy definido que deja el listón muy alto por los lugares donde descargan su "adrenalínico" y enérgico show. Un espectáculo que sorprende al respetable por el sonido que sacan de sus instrumentos, la puesta en escena, la vestimenta y sobretodo la actitud provocativa que enloquece al público.
En sus temas propios podemos encontrar reminiscencias a las más grandes bandas de rock'n'roll de todos los tiempos. El power-trio de entre 22 y 27 años lleva más una década
sobre los escenarios mostrando su apuesta. A lo largo de estos años han tocado y compartido vivencias con muchos artistas reconocidos internacionalmente como Richie Ramone, Michael Schenker, Gene Simmons (KISS), Skinny Molly (Lynyrd Skynyrd), Johnny Winter, Alan Parsons, Whoopie Goldberg, y las leyendas Ronnie Wood y Keith Richards de The Rolling Stones, entre otros.
Su experiencia sobre los escenarios, tras giras nacionales e internacionales, trabajos editados, premios cómo el "Mejor Guitarra del España 2010" avala la trayectoria de esta banda. Este 2020 presentarán su nuevo álbum de estudio "Dirty Elegance" a través de Beatclap, así como la reedición de toda su discografía.
¡Bienvenidos, The Golden Grahams!
Distribuye tu música de una forma diferente sin costes añadidos.
Pronto + info en www.beatclap.com
#Beatclap #revolución #digital #distribución #7Digital #Akazoo #AmazonMusic #AWA #Beatport #ClaróMúsica #Deezer #FacebookRightsManager #GooglePlay #Gracenote #ITunes #MixCloud #MonkingMe #NetEaseCloudMusic #Pandora #Rhapsody #Napster #Soundcloud #Shazam #Spotify #TikTok #Tidal #XiaomiMusic #Yandex #YoutubeMusic