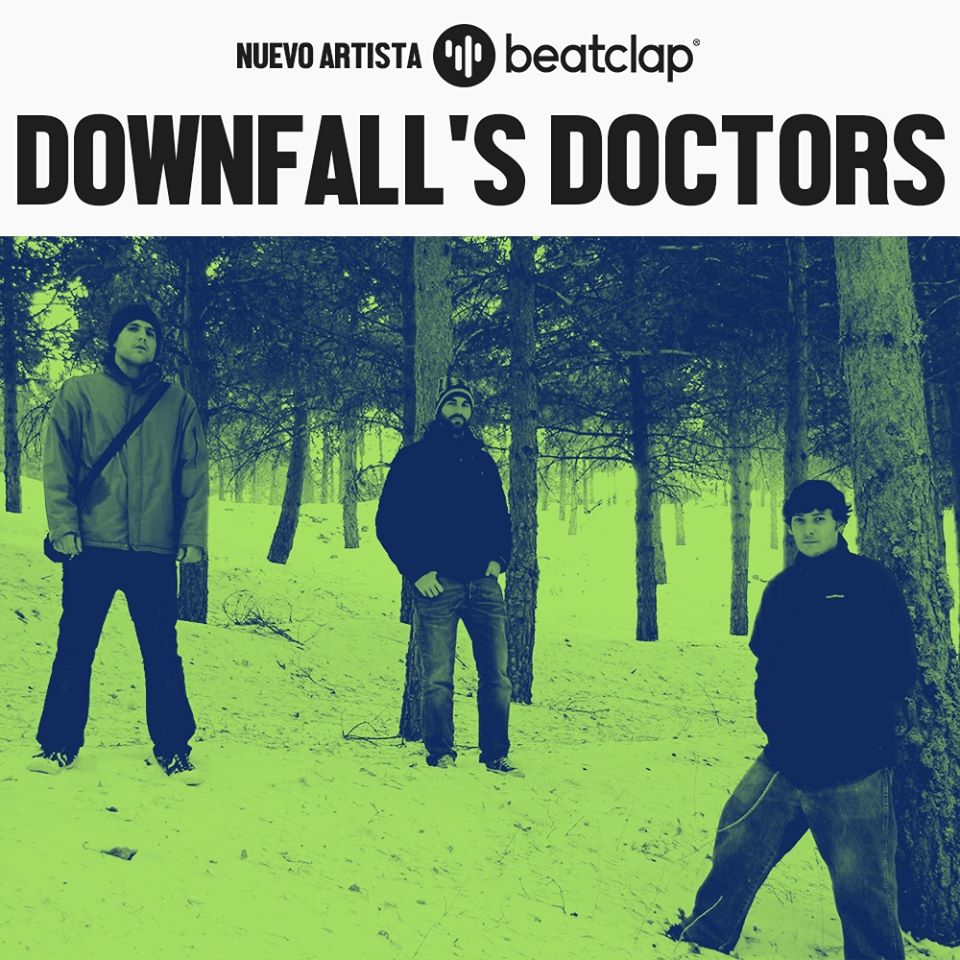 DOWNFALL'S DOCTORS
Beatclap se complace en anunciar que Downfalls Doctors se unen a nuestro equipo para expandir su música por todo el mundo.
Downfall's Doctors son un brillante trío de «Punk Metal» madrileño que combina magistralmente elementos del Punk Rock/ Hc Melódico como base, con otros más cercanos al Thrash, Hard Rock incluso al Funk o el Rock Progresivo.
La formación cuenta en sus filas con músicos de una considerable trayectoria: Doc Inari a las guitarras y voces principales, miembro de Gomad! & Monster, banda de electro rock que ha girado por países como Rusia, Grecia, Alemania, Rep. Checa, Estonia, Francia, Suiza y un largo etc, compartiendo escenario con bandas como Motorhead, The Prodigy, Placebo, Backyard Babies, Pendulum y una larga lista, y en diversas bandas de diferentes estilos desde el Metal Extremo hasta el Jazz. Heyper, baterista canario afincado en Madrid que ha actuado en bandas como Jack n lies, Hykus y Scrawl y Chechu de Bonis, bajista y vocalista elegido mejor bajista en el festival Emergenza 2009 y que ha participado en bandas como Room, Debruces, Call it Crime, John Doe, Not yet y Negarrak.
Ya están disponibles en todas las plataformas digitales sus dos trabajos discográficos hasta la fecha, «Passages Fot The Sinner's Trip» (2014) y «The Damage Is Done» (2017)
¡Bienvenidos, Downfall's!
Distribuye tu música de una forma diferente sin costes añadidos.
Pronto + info en www.beatclap.com
#Beatclap #revolución #digital #distribución #distribucióndigital #Deezer #YouTube #Spotify #Beatport #iTunes #AmazonMusic #Awa #Grooveshark #GooglePlay #Groove #Vevo #Akazoo #Napster #Neteasegames #Pandora #PyroMusic #Rdio #Shazam #Lastfm